The project Working, Yet Poor (WorkYP) is focused on the increasing social trend of working people at risk or below the poverty line. The overall purpose is to effectively prevent the risk of social dumping, reduce economic shocks, and grant EU citizens, mostly those who do not circulate, regaining confidence in public governance and substantiating their citizenry's status.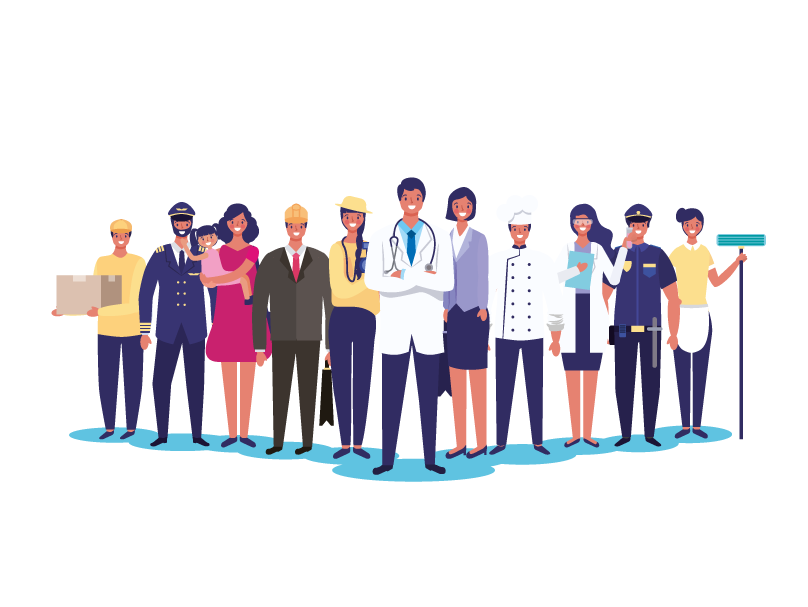 The WorkYP Project analyses seven representative Countries: Sweden, Italy, The Netherlands, Belgium, Luxembourg, Germany, and Poland, selected on the basis of their geographical area, as well as their different social systems and legal orders.
4 Vulnerable and Underrepresented Persons Groups
WorkYP Project has identified four clusters of particularly Vulnerable and Underrepresented Persons (VUP Groups),
which disadvantaged conditions impede full enjoyment of EU citizenship
casual/zero-hours/gig-economy workers
The project team works in a comparative and multi-disciplinary perspective featuring of a combined expertise. Each local unit is composed by experts in labour law, social security, industrial relations, economics, sociology, social rights, and poverty in general.
The rise of in-work poverty affects economic stability, social cohesion, and the very concept of the EU citizenship. The Consortium conducts its research in the light of the goals proclaimed in the European Pillar of Social Rights (EPSR), which aims at granting all workers "fair and adequate wages" as well as an "adequate protection for all kinds of employment".
Together, all partners are working to elaborate the necessary theoretical frameworks, initiate public debate, deliver policy recommendations both to the EU and the national legislators, and realize practical tools such as a "GoodJob!" certificate, to be granted to those employers who respect certain levels of working conditions.